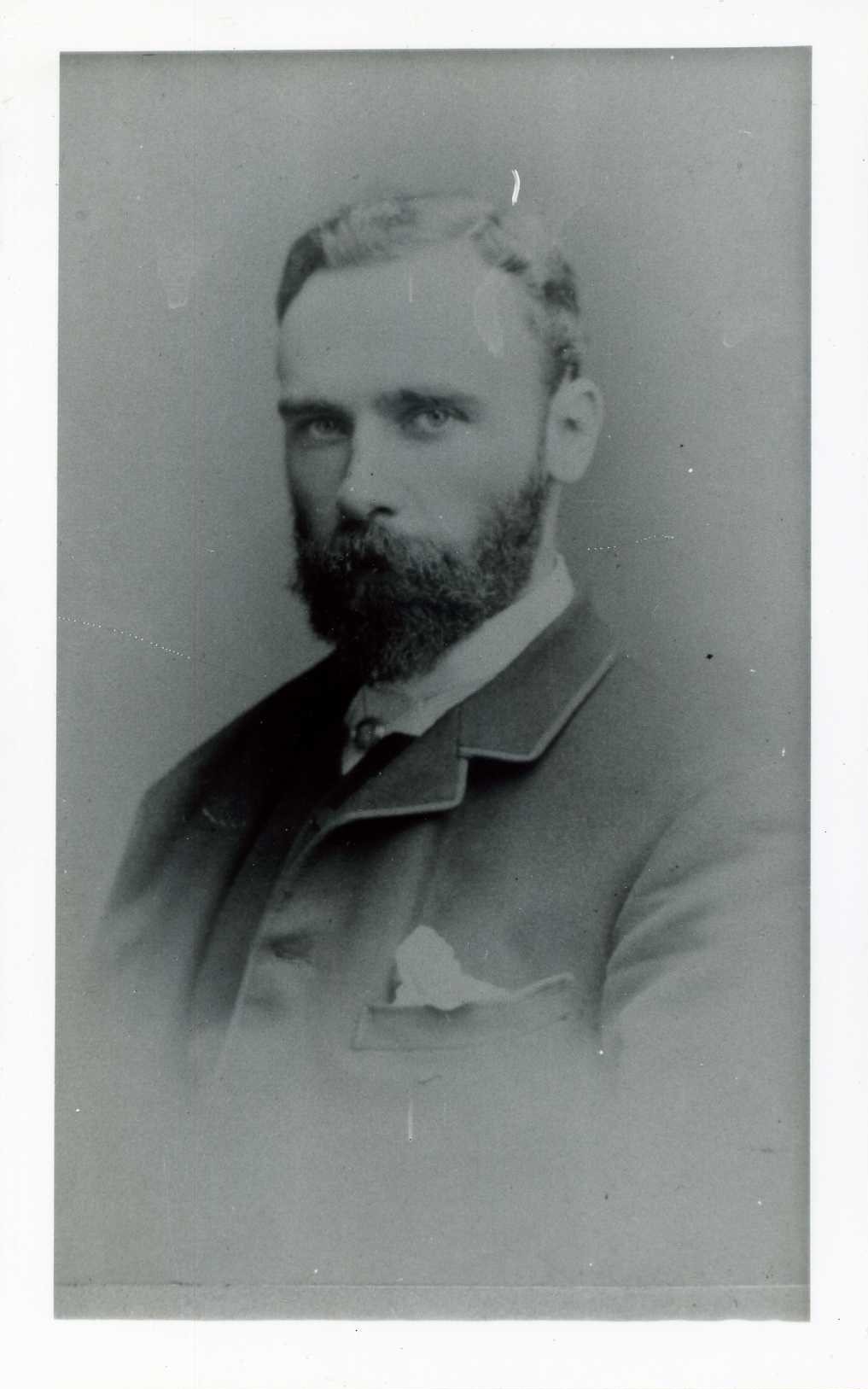 By Rob Cartwright
TURNING THE LIGHT ON J.W. WATERHOUSE, RA – A BIOGRAPHY [2021]
There have now been two in-depth biographies to date of the artist J W Waterhouse (1849-1917), RA: the 1980 one by Dr. Hobson and the 2002 one by Peter Trippi. Both biographies have provided full detail related to Waterhouse's art, but neither – principally due to the lack of existence of Waterhouse family papers / documentation – have successfully covered Waterhouse's family life,
personality, beliefs, personal life, and the full friendship circles he moved within. This book fully addresses these gaps.
Photo of J W Waterhouse, by Byrne & Co, Hill St, Richmond, 1883 (Believed to be a wedding photograph)
Click Below To Buy The Book, £30.00 + £4.99 P&P.
Waterhouse was regarded in his lifetime as one of the greatest Royal Academicians. With modern 21st Century eyes he is judged as one of the most popular Victorian artists.
Some of the author's significant findings are firstly briefly mentioned at a high level as teasers in the 'Introduction'. But there are many other significant findings not mentioned in the 'Introduction' that can be nicely stumbled upon and cause great delight to find in the detail of the book (e.g. identification of the river location where the 1888 Lady of Shalott was painted).
Photo;
PHS Residents – Primrose Hill Studios Residents Standing left to right – JW Waterhouse, M Greiffenhagen Sitting left to right – WM Loudan, GD Armour, Mary Logsdail c1892/1893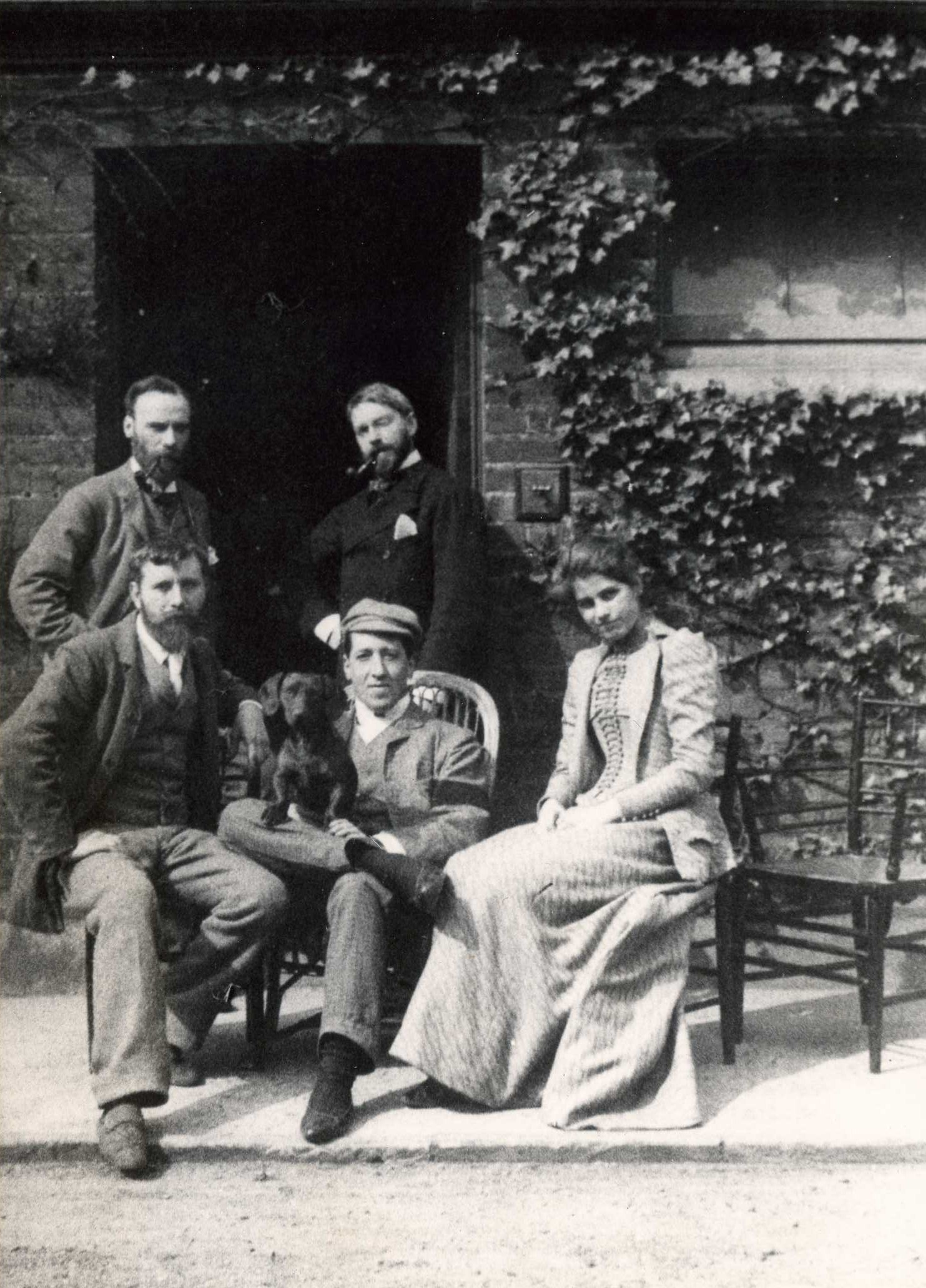 Closer attention by the author to newspaper/journal Exhibition reviews of works by Waterhouse in his own time have brought many benefits in the ability to greatly enhance Dr. Hobson's Catalogue of Waterhouse works:
identification of 8 new works (which were also not known to Peter Trippi)
descriptive detail has been found on 12 unlocated works for which no image is currently available (which should aid identification if the works should surface in the future)
renaming (and elimination of related duplicate entries) of 3 oil works
determination of Exhibition detail where either none was previously known (e.g. the c1900 The Siren), or where it was previously only partially known.
Photo; 'Circe' by JW Waterhouse, in Waterhouse's studio in 1914/1915
Finally, the author's very detailed analysis of Primrose Hill Studios residents contemporary with Waterhouse should prove useful to art historians, art dealers and the wider general public.
The author, one of whose passions is Victorian art, has spent over 10 years researching into the life of J W Waterhouse. In conjunction with English Heritage, he arranged the 2002 English Heritage Commemorative Blue Plaque Unveiling Ceremony at Waterhouse's former St. John's Wood home. In addition, he was one of the speakers at this Event. He is a member of the Pre-Raphaelite Society.
Photo; Clippesby Hall – Study of Clippesby Hall, Norfolk [12 ins X 6 ins], by JW Waterhouse, 1915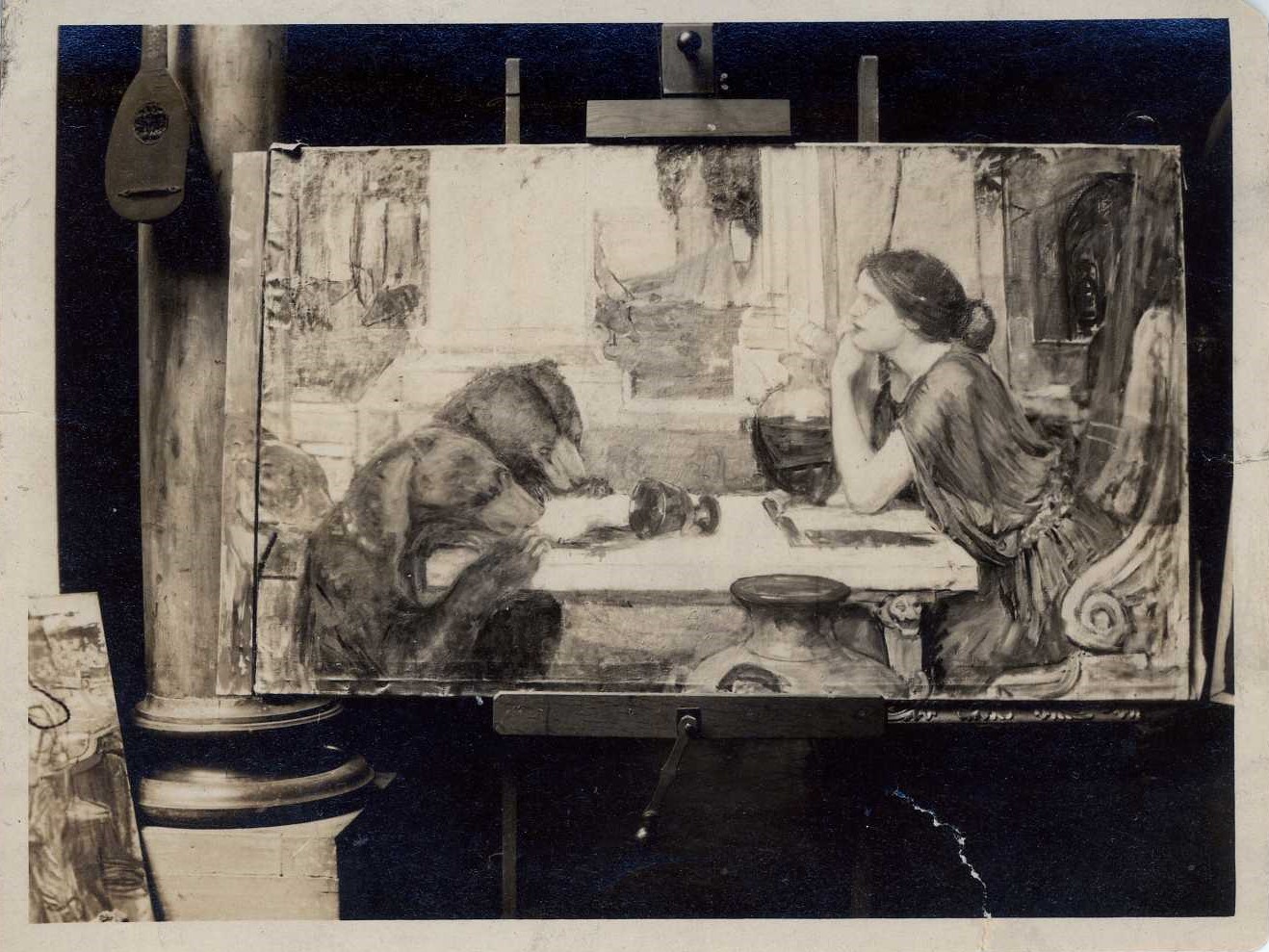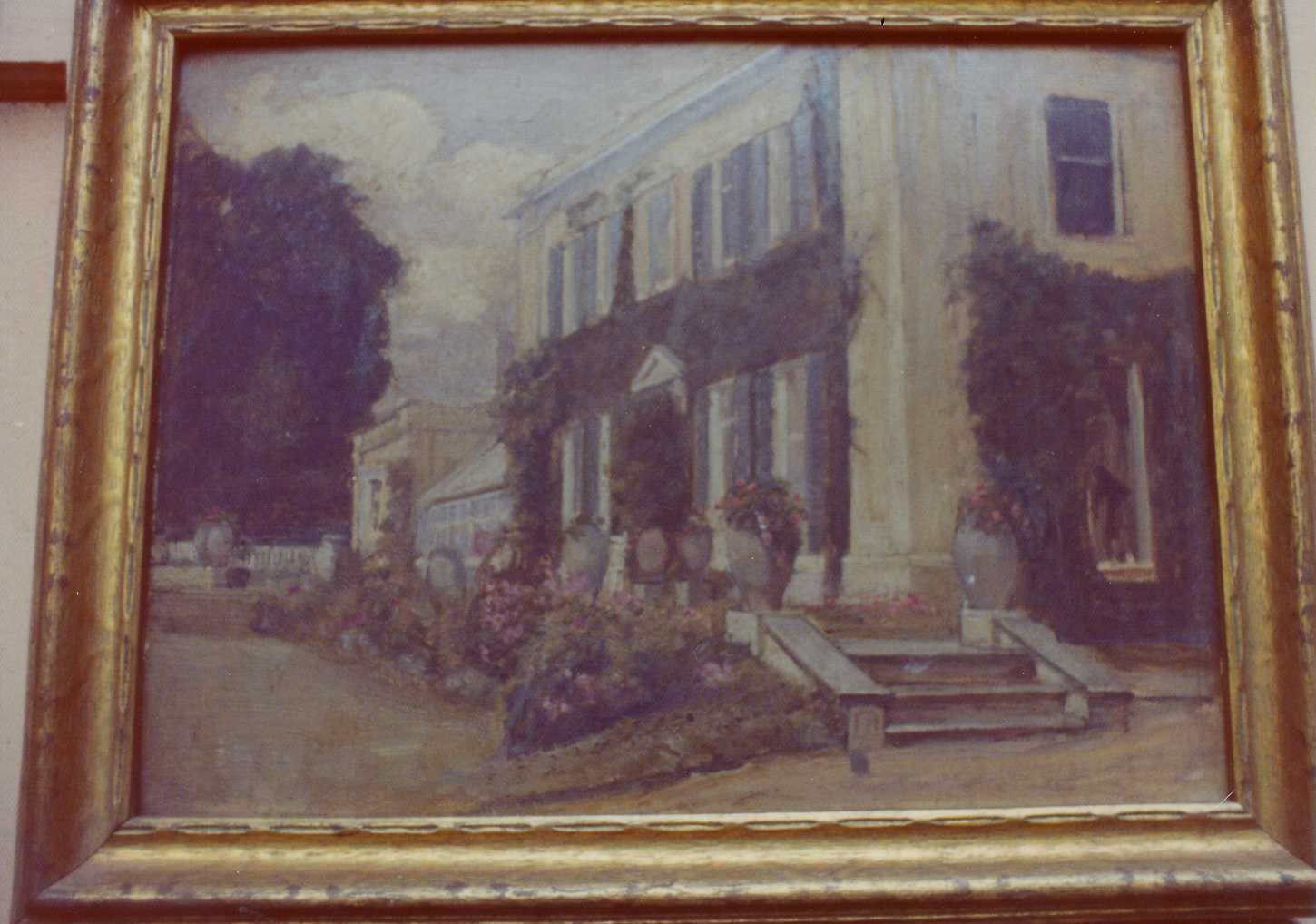 PRS [Pre-Raphaelite Society] Review, Volume XXXI, Number 2, Summer 2023, Book Review, pages 51-52.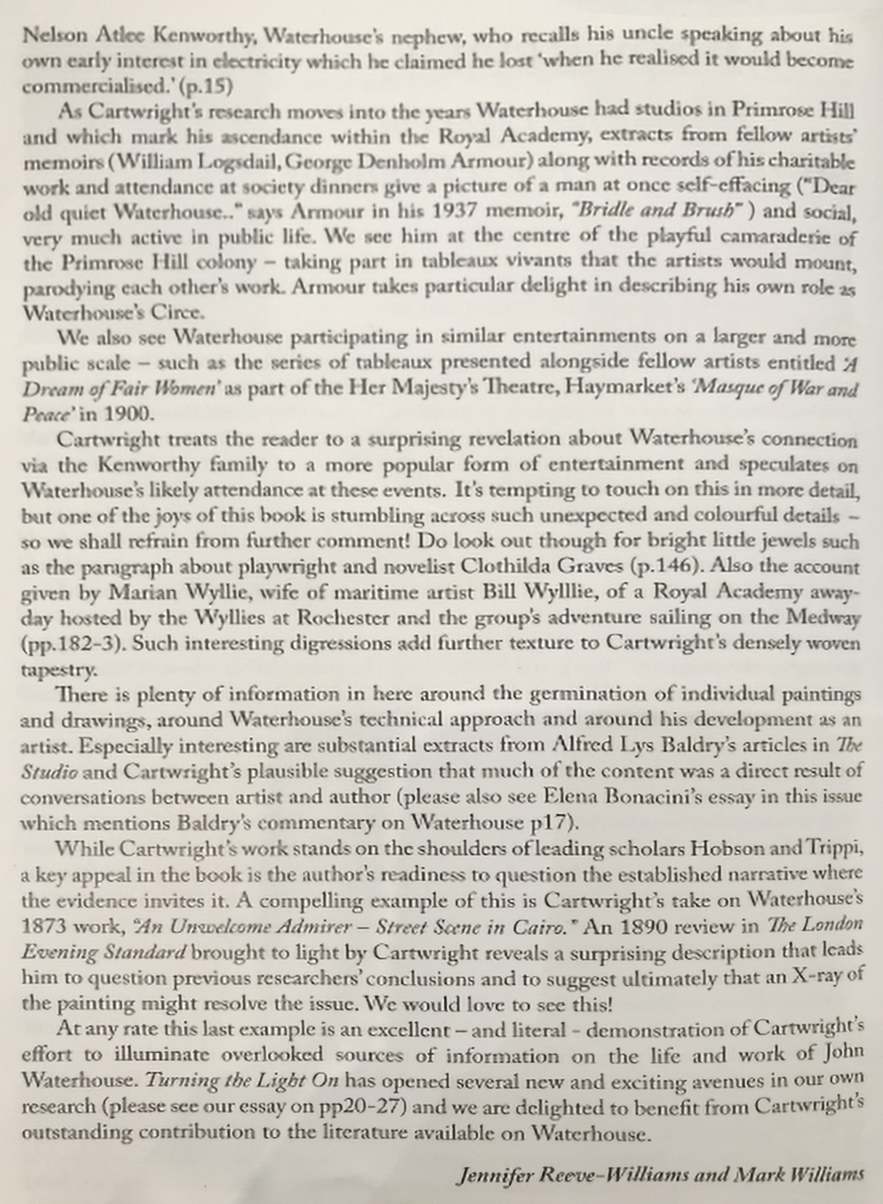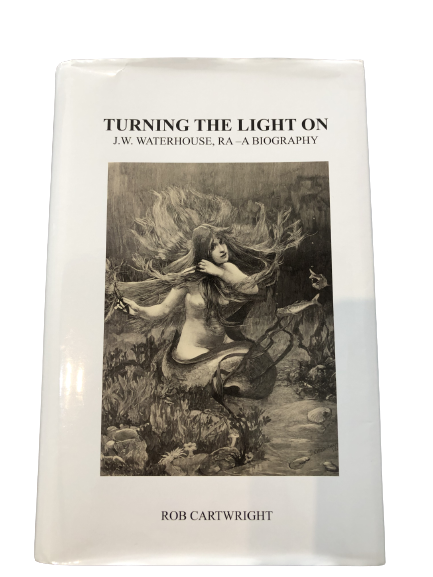 Book Cover: Image Copyright The British Library Board – 'Black and White', 3 Dec 1892, page 637.
Excerpts

directly from the book…
The author's main purpose in this book is … to reveal – from primary sources – significant new
information about the personal life, social life, artistic beliefs and art of J. W. Waterhouse. This has
been achieved by the author's interviews and correspondence with descendants of close relatives
and friends of Waterhouse, as well as by extensive research (10+ years). There are still the
'disappointing gaps', as mentioned by Peter Trippi, in knowledge pertaining to Waterhouse's life.
But there are now far fewer of these gaps and the rich revelations elsewhere more than
compensate. The establishment of the artist's correct date of birth is significant. So too, is the
precious discovery of the first personal letter written by the artist [which includes such insightful
wording as 'I find that the older I get the more I know, and my handiwork is always trying to keep up
with my brainwork and as the two rarely agree on my canvas, hence the trouble with my pictures'].
A large gap has also been closed following the establishment by the author of the identity of the
mysterious Waterhouse model, Muriel Foster. After a great deal of searching it has been immensely
satisfying to be able to provide the first full account of Waterhouse's 1883 wedding. For the first
time it is possible to carry out an in depth examination of both the Waterhouse and (his wife's)
Kenworthy family, and their links to other families such as the Fratellini brothers, the well known
European circus/music hall clowns. The thrill of determining the identity of Waterhouse's paternal
grandfather has brought rich rewards both in understanding the artistic influence he has had on his
grandson as well as on his importance during the period of his grandson's Leeds schooling. The
significance of the painter, John Whitehead Walton (1816-1895) – referred to by the author as John
Whitehead Walton II, in order to distinguish him from his father who had the same name – to
Waterhouse, as well as the significance of the wider Walton family to both the Waterhouse and
Kenworthy family, can also be revealed. Through first hand Kenworthy family accounts it is also
possible to examine periods of Waterhouse's life in detail and even to look at his reading habits. …
Extraordinarily Waterhouse can be found to be referenced in an amusing poem of his time.
Surprisingly, revealed too is Waterhouse's partnership with a leading poet of his day, which was the
prime determinant for the subject choice of his Royal Academy of Arts 1901 Diploma work, 'A
Mermaid'. … The discovery and significance of a previously undocumented important friend –
Richard Willes Maddox, a genre, flower, mythological, literary and portrait painter – is also revealed.
Waterhouse's connection to both the Imperial Arts League, as well as to the Yorkshire Union of
Artists (including his Presidency of it for almost 21 years) is also of great interest. … The full
sociability of the artist is also revealed. Apart from Waterhouse's attendance at a large number (at
least 20) of the annual Royal Academy of Arts Banquets, it has also been determined that
Waterhouse attended at least 27 luncheons/dinners/suppers/banquets/costume balls/summer
garden parties between 1888 and 1913; interestingly, five of Waterhouse's dinner attendances were
prestigious ones with Great Livery Companies of the City of London. Waterhouse's attendance at a
prestigious 'Society function' in 1889 has also been determined. Detailed too are Waterhouse's
definite attendance at 6 non family (Waterhouse and Kenworthy branches) weddings, 3 of which are
Henderson family (patrons) ones; there are also two further likely wedding attendances at other
Henderson weddings. It has been both unexpected and utterly fascinating to discover that 'the
elusive dream Dürer's "Melancholia" [Melencolia I] hung in the studio [of Waterhouse]'. … It has
proved stimulating to discover the names – "Shuna" and "Cluny" – of the Aberdeen Terrier dogs
owned by Waterhouse and his wife. Related to "Shuna", a precious 1909 letter extract astonishingly
insightfully reveals 'they [Waterhouse and "Shuna"] were always together in the studio'.
Website by PhoneandComputerWorld